EXPERIENTIAL
A fully personalized cake ordering experience. From cake format to filling flavor, icing colors to photos, customers are in complete control.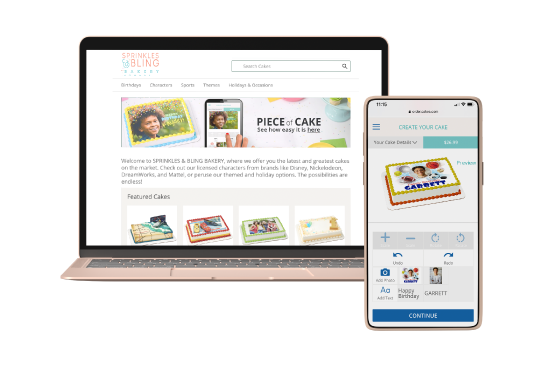 EFFICIENT
A user-friendly interface with direct to customer order management capabilities. Plus, convenient reporting for tracking order trends.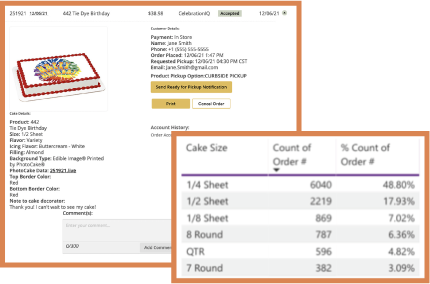 EXPRESS
A seamless integration between your website, PhotoCake® technology & CelebrationIQ for optimum speed in order processing and cake production.